about us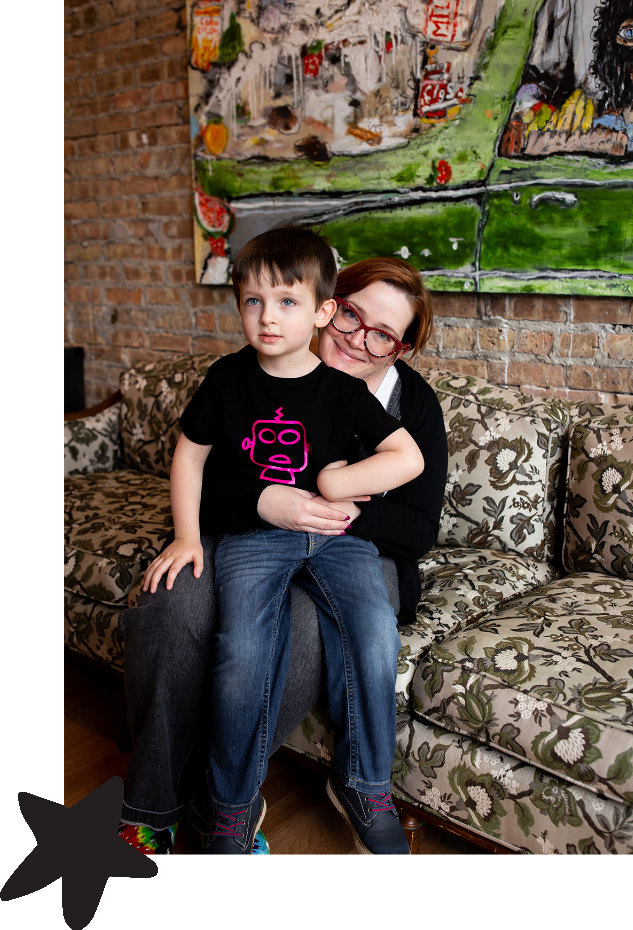 meet the band

When I was pregnant and felt my son kick for the first time, David Bowie was streaming from the radio—and from that moment, whenever I played Bowie, the baby would rock out in my belly. 

The idea for Rocco Bee Collective was born soon after my son, when I grew frustrated trying to find clothes that reflected his rockstar personality and style. Baby ducks and lambs? No, thank you! 

Back in high school, I made a lot of my own clothes and thought, "Why can't I return to my punk-rock roots?" 
And so, inspired by my own little punk rocker Rocco, I set out to design rad clothing for the coolest kids around.
The result? Quirky music- and vintage-themed clothes that will delight everyone from that country music-lovin' cousin to your only-listens-to-classical mother-in-law. Whether you're more Bowie or Bruce, Rocco Bee will rock your socks off. 
Stay cool, friends!
-Allison 
Who we are: A mom + pop apparel shop in South Side Chicago

What we do: Design rad punk-rock clothing for babies and kids, inspired by our son

What we love: Clothing as unique as you!
Rocco Bee Collective

Cool kids need cool tees. That's why we're here.
Chicago, Illinois
upcoming pop-up
Saturday, April 30th
Old Western Ave, Blue Island, noon to 5pm